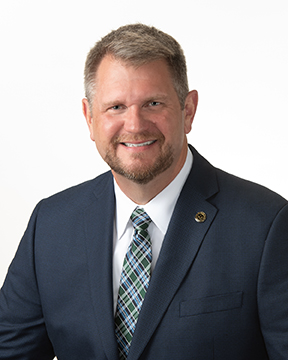 Brandon S. Vesely Esq., B.C.S.
Founding Partner, Year Joined Firm: 2019
Civil Appeals
Writ Practice
Post-trial Motions
Dispositive Motions
Trial Support
Attorney, Brandon S. Vesely, is the founding partner of The Florida Appellate Firm, P.A. in St. Petersburg, Florida. Certified in appellate practice by The Florida Bar since 2009, Mr. Vesely has earned a reputation as one of the top appellate attorneys in the state. He has 29 years of appellate experience and has won or defended hundreds of appeals of prior rulings involving a wide range of legal matters, including civil and business litigation, family law, creditors' rights, evictions, and more.
Along with maintaining a successful appellate practice, Mr. Vesely routinely provides litigation support for other attorneys, including drafting dispositive motions, jury instructions, legal memoranda, and post-trial motions.
A 1991 graduate of Dartmouth College, Mr. Vesely obtained his law degree from Stetson University College of Law in 1994. He is admitted to practice before all the Florida state courts, the U.S. District Courts for the Northern, Middle, and Southern Districts of Florida as well as before the U.S. Courts of Appeals for the 4th and 11th Circuits. Mr. Vesely served 12 years on The Florida Bar Appellate Court Rules Committee and is a longtime member of The Florida Bar's Appellate Practice Section. Mr. Vesely currently serves on The Florida Bar Board of Legal Specialization and Education (BLSE).
Recognized for his impeccable professionalism and exceptional legal abilities, Mr. Vesely has earned an AV-Preeminent* peer review rating of 5.0 from Martindale-Hubbell each year since 2004. He was also named as a Florida Super Lawyer in Appellate Practice in each of the past 8 years; and Florida Trend magazine voted him among the state's Legal Elite in 2015.
Mr. Vesely resides in St. Petersburg with his Wife, Shirin M. Vesely, who also practices law.
Stetson University College of Law, St. Petersburg, Florida
Dartmouth College, Hanover, New Hampshire
Florida, 1994
U.S. Court of Appeals 11th Circuit
U.S. District Court Middle District of Florida
U.S. Court of Appeals 4th Circuit
U.S. District Court Southern District of Florida
Professional Associations
The Florida Bar's Appellate Practice Section
The Florida Bar Appellate Court Rules Committee (2002 – 2008; 2014 – 2020)
The Florida Bar Board of Legal Specialization and Education (2023 – present)
The St. Petersburg Bar Association – former chairman of the appellate practice section
The Barney Masterson Inn of Court
The Canakaris Family Law Inn of Court
Top Appellate Attorneys in the State
AV-Preeminent peer review rating of 5.0 from Martindale-Hubbell, Present, 2004 – Present
Florida Super Lawyer in Appellate Practice, 2016 – Present
State's Legal Elite, Florida Trend Magazine, 2015
Honorable Jerry R. Parker (Late), Chief Judge at the time, Law Clerk/Staff Attorney at the Second District Court of Appeal
Keane, Reese, Vesely & Gerdes, P.A. (Keane & Reese, P.A.), Partner and Lead Appellate Attorney
James E. Albertelli, P.A., (a/k/a ALAW), Managing Partner of Appellate Division
Certified Legal Specialties
Certified in Appellate Practice, The Florida Bar, 2009
U.S. Bank, N.A. as Trustee v. Tobin, 754 Fed. Appx. 843 (11th Cir. (Fla.) 2018)
Bank of America, N.A. v. Bruce, 726 Fed. Appx. 198 (4th Cir. (S.C.), 2018)
Ellison v. Bank of New York Mellon, 245 So. 3d 986 (Fla. 3d DCA 2018)
Miller v. Bank of America, N.A., 229 So. 3d 822 (Fla. 4th DCA 2017)
Dorceus v. Onewest Bank, FSB, 225 So. 3d 955 (Fla. 3d DCA 2017)
Galloway, M.D. v. Orthopedic Specialists, LLP, 224 So. 3d 863 (Fla. 2d DCA 2017)
Botee v. Southern Fidelity Ins. Co., 162 So. 3d 183 (Fla. 5th DCA 2015)
Nucci v. Storm Football Partners, 82 So. 3d 180 (Fla. 2d DCA 2012)
Stewart v. Hooters of America, Inc., 432 F. Appx's 903 (11th Cir. (Fla.) 2011)
Julien v. Donnantuoni, 75 So. 3d 280 (Fla. 2d DCA 2011)
Morgan v. Coats, 33 So. 3d 59 (Fla. 2d DCA 2010)
In re Guardianship of Deily, 37 So. 3d 277 (Fla. 2d DCA 2010)
Larson & Larson, P.A. v. TSE Industries, Inc., 22 So. 3d 36 (Fla. 2009)
Johnson, Pope, Bokor, Ruppel & Burns, LLP v. Forier, 19 So. 3d 452 (Fla. 2d DCA 2009)
Paul Gottlieb & Co., Inc. v. Alps South Corp., 985 So. 2d 1 (Fla. 2d DCA 2007)
Florida Lifestyles Realty, Inc. v. Goodwin, 917 So. 2d 1060 (Fla. 2d DCA 2006)
Hameroff v. Public Medical Asst. Trust Fund, 911 So. 2d 827 (Fla. 1st DCA 2005)
Clampitt v. Britts, 897 So. 2d 557 (Fla 2d DCA 2005)
McGarrah v. Bayfront Medical Ctr, Inc., 889 So. 2d 923 (Fla 2d DCA 2004)
Farrer v. U.S. Fidelity & Guaranty Co., 809 So. 2d 85 (Fla. 4th DCA 2002)
Memorial Hospital -West Volusia, Inc. v. News-Journal Corp., 784 So. 2d 438 (Fla. 2001)
Greene v. Bursey, 733 So. 2d 1111 (Fla. 4th DCA 1999)